*Worldwide Shipping*


[Customized Dolls] You can now order in both sizes (S and M sizes) with any designs.
More detail and conditions for making >> CLICK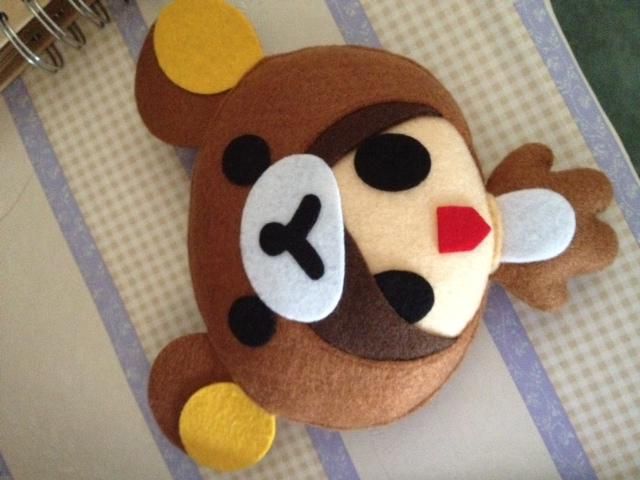 +++++++++++

+++
[S Size] You can order the new

set with original price:
IF you order the WHOLE set of that kpop band/group.

The price would be the same as every doll in our shop (= 6USD) and you have to pay in advance. We will start making our order after we got your payment.

Your request dolls would be available in our shop.

Please send us the clear picture of kpop band/group that you want at inhyeongnim@gmail.com
---------------------------------------------------
For Singapore, Malaysia, Indonesia and USA buyers who do not have Paypal:
Now you can buy our dolls from our importers:
All details, please visit
here
---------------------------
Octrine
octrinealviana@gmail.com
All details, please visit here
---------------------------
ifandomkpopshop@yahoo.com
All details, please visit
here
**Anyone who interest to be importers in your countries, you can contact us and we will offer you the very special price: inhyeongnim@gmail.com , please read the rules first if you are interested**
"My Inhyeong-nim" K-Pop Phone Strap/Key Chain Handmade Doll...
is made to order product which is neatly handmade with our heart. We design and make all products by ourselves.
ABOUT US:
History + Donghae's Nemo Story
*We have NO STOCK, every doll is made to order. Thus, there is making time before shipping and we will start making your order after receiving payment ONLY*
Material: Polyester Felt
Size: Width 4 cm. x Height 7 cm.
Price: 6USD each
*Special*
NEW OFFER
: Buy 10-19 dolls
=
only 5.5 USD each
: Buy 20
dolls or more
=
only 5 USD each
Type of item: (Phone Strap/ Key Chain)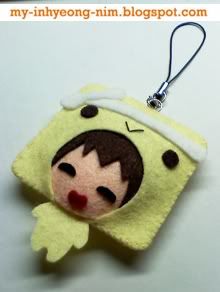 *NEW UPDATE*